S W E E T R E L E A S E T O U R
(Charge of the light brigade)
On Tour with Lily Frost
Fri June 1 Wolfville NS with Barenaked Ladies
Sat June 2 Caprie Sydney N S
Sun June 3 Moncton NB
Wed June 6 The Foundation Barrie
Thur June 7 Eightball Chatham
Fri June 8 Call The Office London
Sat June 9 Zaphods 1 Ottawa
NEW! Many of you have been asking about a Toronto date! Here's the scoop:
Craig Laskey / ATG Concerts Presents:
THE FLASHING LIGHTS
LEES PALACE (19+)
529 BLOOR W/SHOW 10PM
SAT JUL 14 2001 DRS 9PM
Venue Info: LEE'S PALACE Location: TORONTO, ON
Date and Time: Saturday, July 14, 2001 9:00PM
Price (CAD): $10.00
Charge by Phone #: 416-870-8000
Seating Chart: General Admission or unavailable
available: www.ticketmaster.ca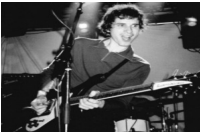 WANT TO BOOK THE LIGHTS?
Contact Tom Kemp.